ISO9001
What is ISO9001?
A Quality Management system for turning customer requirements into customer satisfaction.
Provides the mechanism for continual improvement.
A set of common sense guidelines for running a successful business.
What are the benefits of ISO9001 Registration?
Internationally recognised quality mark
Certificates awarded by independent accredited organisations.
Customers do not have to do their own checks on a supplier.
How many ISO9001 Certificates have been issued?
Over 1 million worldwide.
The Model for ISO9001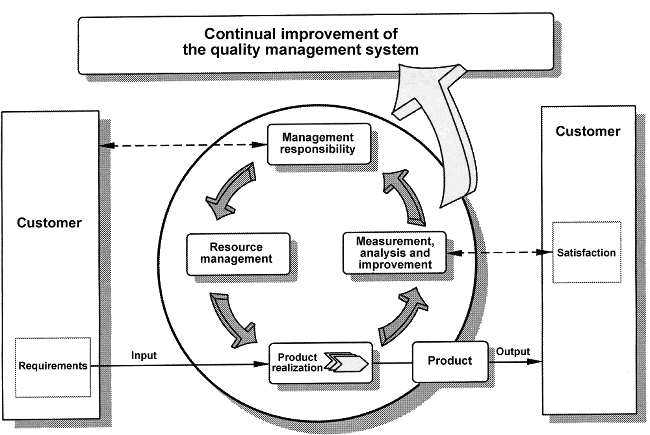 What is covered by ISO9001?
BS EN ISO 9001:2000 requires 5 main sections to be addressed, these are:
Quality Management System;
Management Responsibility;
Resource Management;
Product Realisation;
Measurement, Analysis and Improvement
Each section is subdivided as required and covers all elements of the business having an impact on quality.
ISO27001
What is ISO27001?
An Information Security Management System for protecting customer information and data from unauthorised disclosure.
Confidentiality, Integrity and Availability
Risk assessment and management
Access controls and computer security
Protection of hardware and software assets
Business continuity management and disaster recovery
What are the benefits of ISO7001 Registration?
Internationally recognised Information Security Mark.
Certificates awarded by independent, accredited organisations.
3rd Party assurance of information security credentials.
How many ISO27001 Certificates have been issued?
Under 4000 worldwide (includes BS7799 certificates)
The Model for ISO27001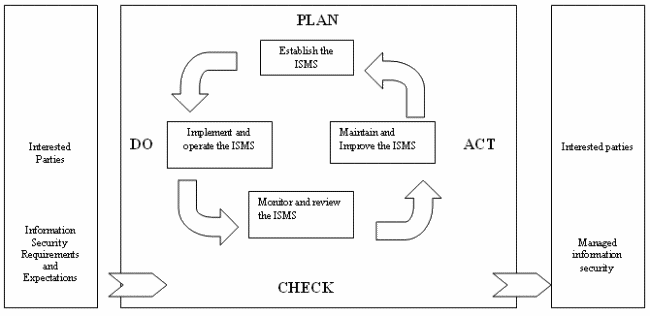 What is covered by ISO 27001?
ISO27001 requires 5 main sections to be addressed, these are:
Management Responsibility;
Internal ISMS Audits;
Management Review;
ISMS Improvement
Correlation between ISO9001 and ISO27001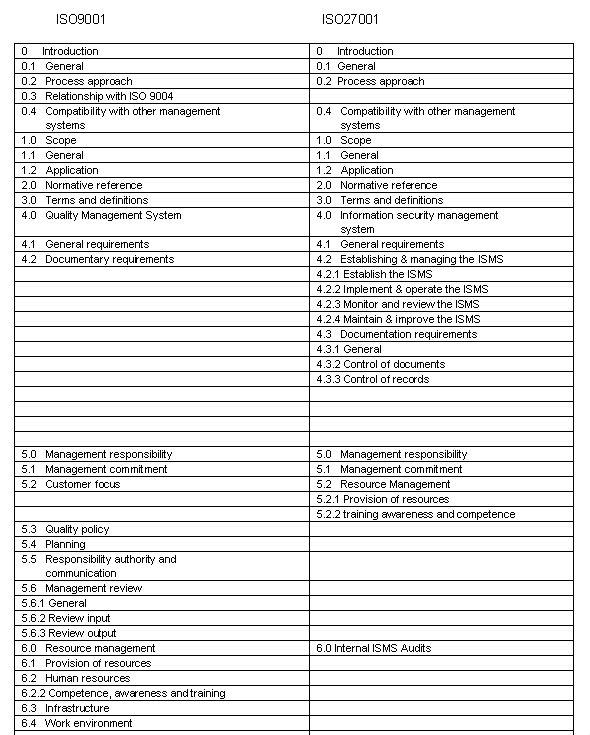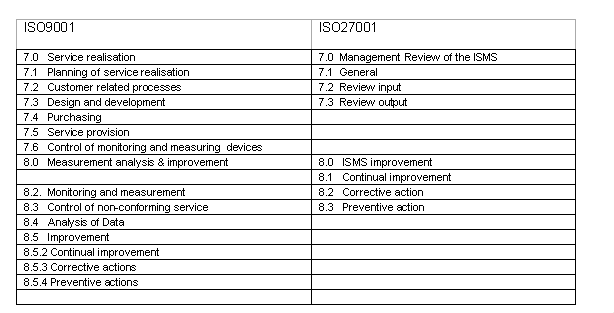 How long does it take to obtain certification?
This obviously varies from organisation to organisation, but the prime requirement is that the organisation must have three months of 'track record' from completion of the document set.
As a rough guide, ISO9001 can be achieved in about 6 months while ISO27001 takes about 12-18.
What documentation is needed?
A Quality & ISMS manual and procedures/processes for operating the systems.
Once certificates are issued what happens next?
The certification authority will carry out surveillance visits each year to ensure continued compliance.
The official blog for independent Management Training
Consultancy, Quality Matters Limited.
https://www.quality-matters.com/wp-content/uploads/2019/06/qmlogo.png
0
0
Chris Eden
https://www.quality-matters.com/wp-content/uploads/2019/06/qmlogo.png
Chris Eden
2007-09-09 21:20:00
2007-09-09 21:20:00
ISO09001 vs ISO027001